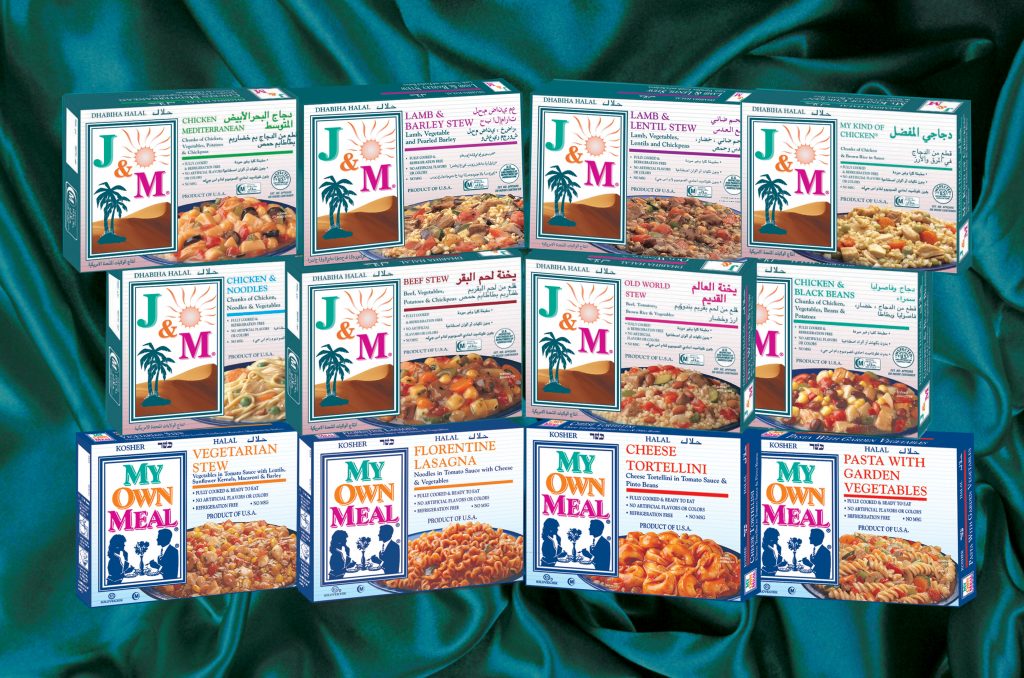 If you're away from home or don't have the time to cook, our shelf stable halal meals are the perfect solution to provide great taste and excellent nutrition.
We prepare each delicious meal using only the best, wholesome ingredients and care. Sink your teeth into succulent well-trimmed meats and tender chicken breast, in our Beef Stew, Lamb & Lentils or My Kind of Chicken®.  Savor the sweet ricotta cheese in our Florentine Lasagna or enjoy the hearty comfort of our Vegetarian Stew. Just a few delightful examples of our halal meals!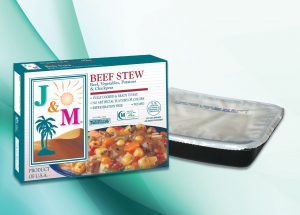 Our shelf stable meals are already cooked for you, so they are quick and easy to prepare and serve. Keep some in the pantry for when you need a quick nutritious meal and a supply in your emergency preparedness kit in the event of a disaster.
Whether you're climbing mountains, serving in the armed forces, traveling, in-school, or just don't have time to prepare a meal, J&M® fully-cooked, shelf stable meals provide the tasty nutrition to power through your day.

J&M® Halal MREs (Meals Ready to Eat), Rations and Meal Kits
MREs and rations are used by militaries, first responders and disaster relief agencies around the world. Each halal certified MRE includes an enticing J&M® meat or My Own Meal® vegetarian pouch meal paired with a variety of brand-name favorite food items such as fruit snacks and cereal.
Every three-course shelf stable MRE and Ration has 1200 calories of energy-packed nutrition, designed with adverse conditions in mind. Each individual ration has condiments, utensils, napkins and a flameless heater, so you can have a hot meal, anywhere, under any conditions.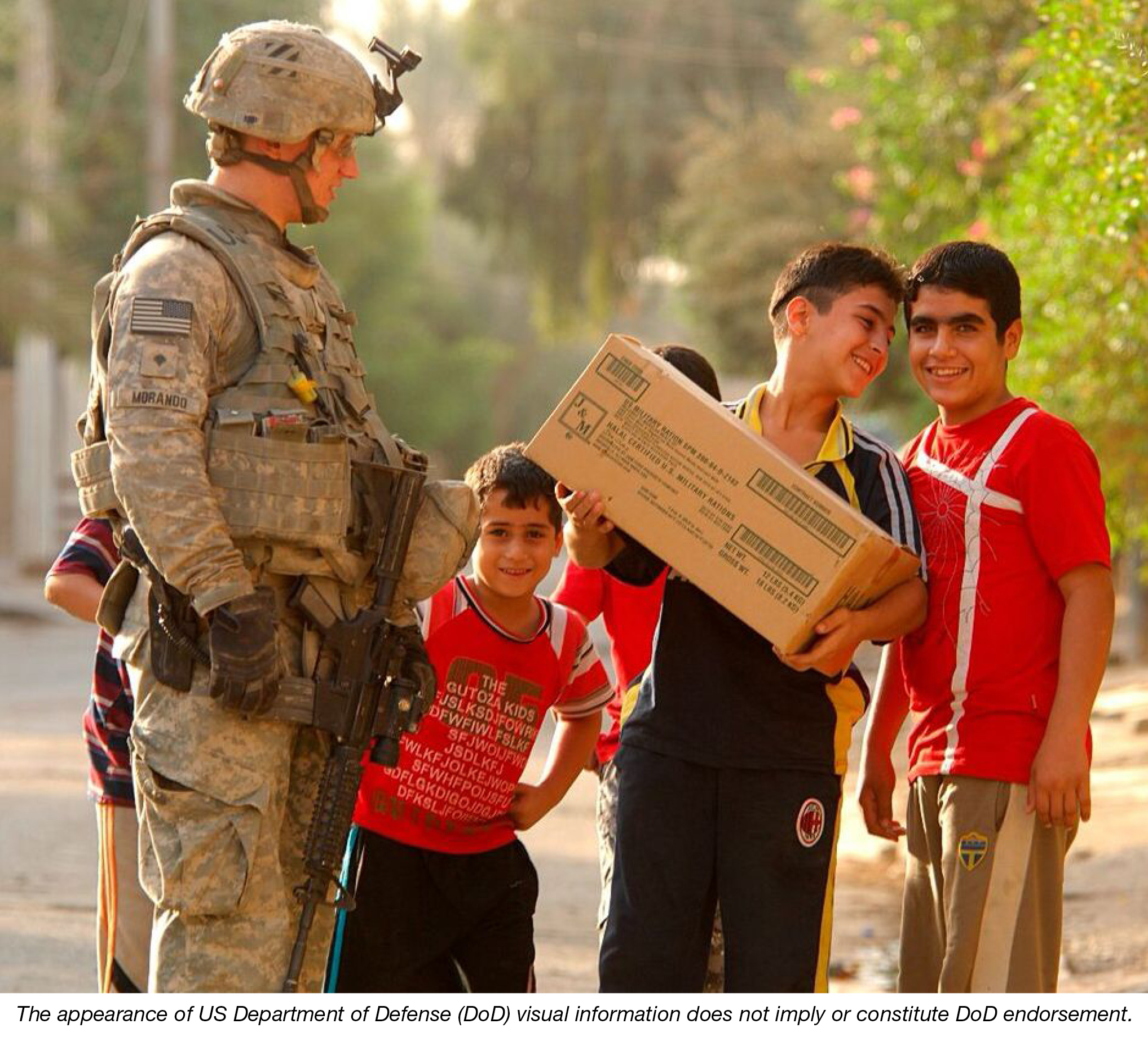 Meal kits bring a bit of home to first responders, fire fighters, border guard, disaster relief efforts, military service personnel, campers, adventurers, all wanting delicious meals and side dishes in a challenging environment.  Components in the meal kits are primarily well-known brand, commercial items.  Each kit has condiments, napkins and utensils.  Meal kits usually do not have flameless ration heaters in them but may for specific customer needs.
We ship directly to institutions, government and disaster relief agencies, distributors, retail stores, the US military and international governments and wherever healthy shelf stable, halal meals are required. Our nutritional experts are available to assist with menu planning and to provide practical solutions to meet religious meal requirements.
| | |
| --- | --- |
| | J&M® halal shelf stable halal meals and halal MREs are Certified Halal and Dhabiha Halal, and meet strict Islamic Halal standards established by the Islamic Food and Nutrition Council of America (IFANCA), founded 1982. Both the food components and the packaging used in J&M® MRE rations are certified halal by IFANCA. |